Louisville's Jack-O-Lantern Spectacular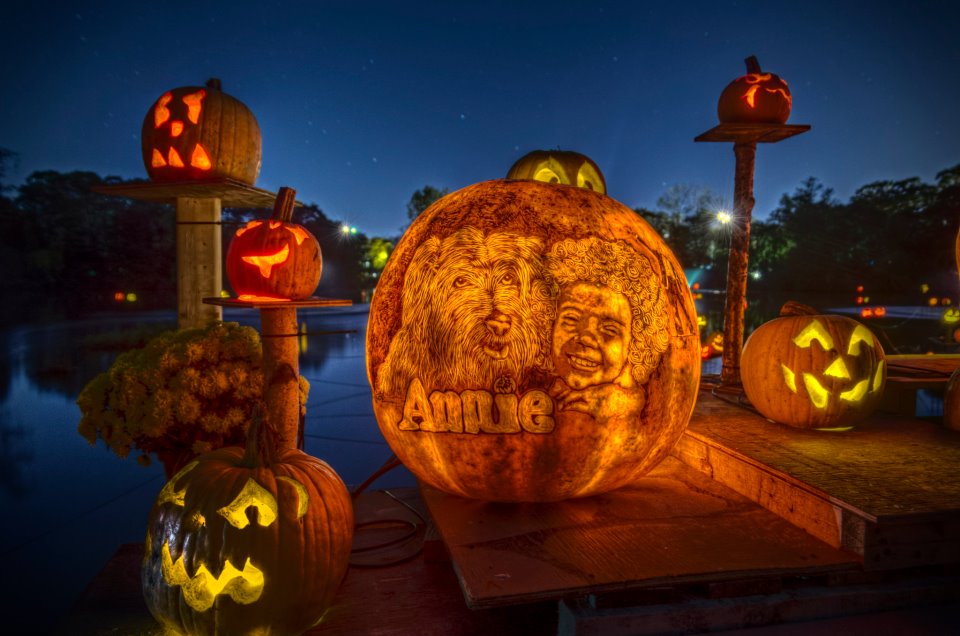 Ghouls, Ghosts and Goblins. They are all scary. But none as scary as the Jack-O-lantern. Have you ever wondered where does the Jack-O-lantern come from? Why do we carve pumpkins every October? The names comes from the Irish Folktale about a man named Stingy Jack. It had something to do with a deal he made with Devil and then had to put money in a Lantern. Obviously since it was Irish, it originated from Ireland. In Ireland however, they did not grow the pumpkins. They grew turnips and potatoes and beets. So the folk tale never involved the pumpkin until they brought the tradition to America and adopted "America's" pumpkin. Now people all over the United States carve their own versions of Stingy "Jack-o-Lanterns". Some are just merely scary faces, some are more detailed that depict a certain icon on Halloween such as a werewolf, witch on a broom, ghosts, etc.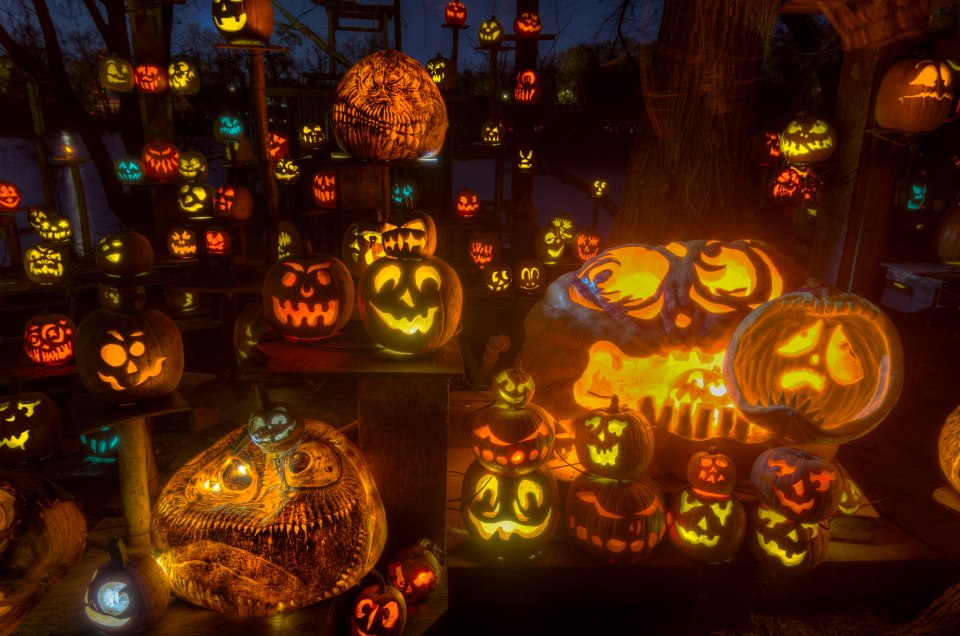 October 10-Nover 2, 2013 Louisville's opens its gates at Iroquois park at 7: PM until Midnight during the week and 7:00 PM until 1:00 AM on the weekends for the Jack-O-Lantern Spectacular. This show is for folks of all sorts to enjoy a nightly illumination of over 5000 illuminated pumpkins on a 1500 trail. This year's theme is "Around the World".
As you view all the artistic Jack-O-lantern created by local artists, you will also be entertained with music. This event will be held whether it rains or shine. Tickets are as follows; $12.00 for adults, $10.00 for seniors 62+ and $9.00 got children 3-12 during the week. On the weekends, adult tickets are $15.00, seniors tickets are $13.00 and children 3-12 will for $12.00. Children under 3 years of age will get in for free.
Iroquois park is located in the southern part of Louisville. It is a wonderful part of what we are notably know for, which is "City of Parks".
If you would like information regarding homes that are sold in the Iroquois park area, please click-Here.
All the proceeds from Louisville's Jack-O-Lantern Spectacular will be donated to the Louisville Parks and Kosiar's Children's Hospitals.
For more information regarding the Jack-o-Lantern Spectacular, please contact your local Real Estate Experts at www.Jodiewild.com.
We as Louisvillians are lucky to enjoy such a beautiful fall. Louisville takes pride in the attention that we put into our city being that we are the "City of Parks". This year's Jack-o-Lantern Spectacular is another example of what our wonderful city does for us. Which Jack-o-Lantern will be your favorite?